Residential institutions for elderly people are particularly affected by the implementation of measures to deal with the current health crisis.
At this time, Telegrafik is supporting them and providing them with a health crisis management tool, 100% free of charge.
Confee is an application that relies on the traceability of comings and goings and interactions in the establishment, as well as the tracking of symptoms of staff, visitors, caretakers and residents. This solution is of particular interest in establishments with people who are highly exposed to the risk of contamination, such as nursing homes or the retirement homes.
Traceability: an essential element of risk control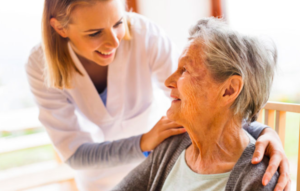 Indeed, the application allows to have, in real time, a follow-up monitoring of residents as well as staff.
The history of encounters and contact makes it possible to understand the origin of the possible spread of a virus in the event that someone is infected, and therefore to act accordingly. The staff of the establishment are then immediately alerted, saving precious time in the implementation of adapted measures.
Thus, an action plan can be launched quickly. The measures taken are more precise and more effective: screening of certain residents suspected of being infected with Covid-19, emergency access ban to a floor so it can disinfected …
An e-health journal: real-time monitoring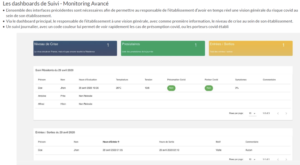 The launch of this application in establishments for the elderly ensures a high level of responsiveness, which will ultimately save lives. Currently, the tool is offered as part of the fight against Covid-19, but it can also be used in situations where this is a heat wave, seasonal influenza, a gastroenteritis epidemic, or more generally for traceability purposes.
As for the data collected, it is secured anonymously and is not shared under any circumstances. The information remains private and confidential.
The tool Confee offers the possibility of benefiting from a personalised and adapted traceability and follow-up solution, in order to monitor the development of residents' and staff's state of health, whether it is by nursing homes or retirement homes. In the event of a confirmed case, an effective and responsive action plan can be put in place to save lives.