It has now been a few days since lockdown began to be eased but vigilance and caution remain the watchwords in establishments for the elderly. Measures taken at the very beginning of the crisis are now becoming increasingly flexible in order to take greater account of the welfare and social needs of residents.
A course of action adopted quickly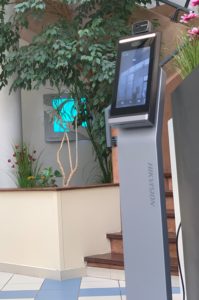 Even before receiving the official protocol from the Ministry of Solidarity and Health concerning the rules of conduct and safety to be adopted, the management of some retirement homes or nursing homes had already begun to implement effective protection measures. Since then, a new policy has been put in place in order to limit the risks as much as possible: controlling visits, compulsory wearing of masks, questionnaire to be filled in by families, checking symptoms in visitors such as taking their temperature, as well as distributing very precise instructions to staff.
Other establishments have taken additional measures : controlling entrances/exits, installing an infrared thermometer, reducing visiting hours and limiting them to one visitor at a time per resident. Care homes have taken the lead on a massive scale, acting quickly and applying relatively strict guidelines to limit possible contamination.
Daily life in turmoil
However, being abruptly cut off from even the most minor parts of their daily routines has deeply affected a large proportion of the residents. This situation is also keenly felt by professionals working in the establishments who deplore the state of elderly people following the severing of ties with their loved ones, noting that some feel lonely and sad. Some directors even fear that there may be more deaths linked to depression than to the Covid-19 epidemic.
Introducing elderly people to new technologies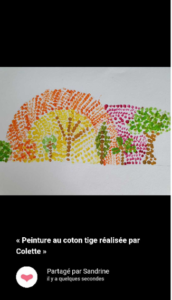 In this context, it is important to maintain the social link as much as possible, despite the complexity of the situation. Technology is proving to be an excellent way to remedy this state of isolation. It offers practical solutions that are increasingly simple to use and easy to install, such as applications for sharing photos and making video calls. The professionals in the establishments are doing their best to support and introduce the residents to digital tools, thus helping them, in a way, to keep in touch with their family even if it is through a virtual link.