Telegrafik is the ideal partner to help you design your customised IoT projects and put them into practice. We support you at each stage of your projects with the help of Agile software development: DESIGN & THINK, TEST & LEARN and BUILD & RUN. The aim: Better respond to your customers' needs in order to generate growth drivers and better profitability.
Here we have some feedback from a project with an insurance company, covering the first two phases: DESIGN & THINK and TEST & LEARN.
The idea: In practice, design and test a consumer solution designed to prevent loss of autonomy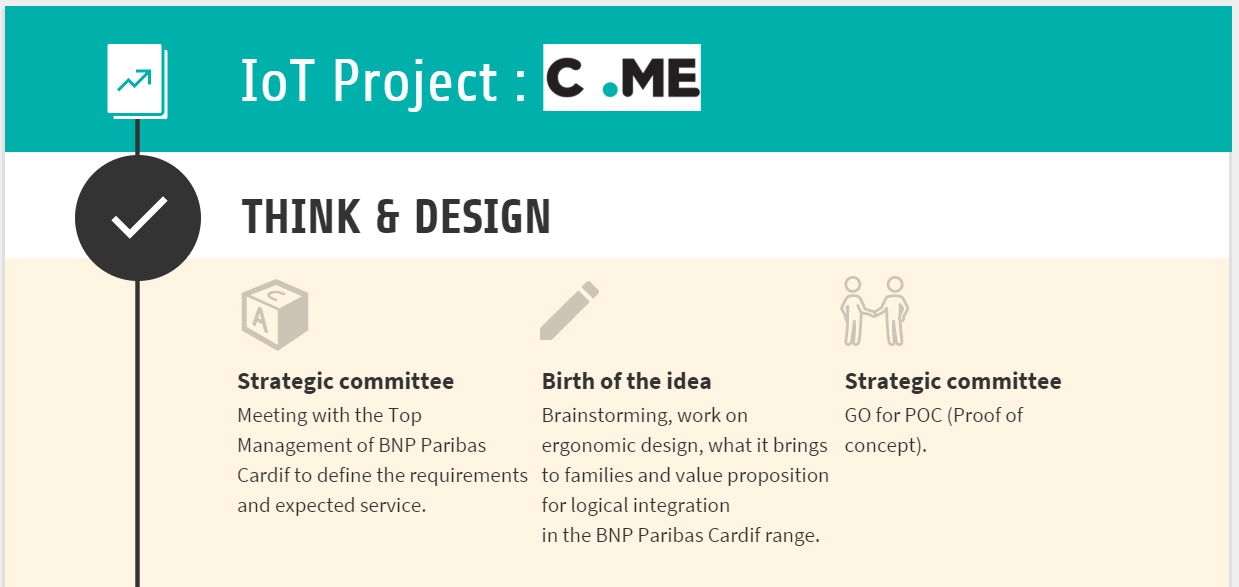 Step 1 of the project consisted of defining the idea. To do this, we worked hand in hand with our partner's teams. The aim: to have a precise vision of the needs of an insurance company and of the service expected by those it insures.
The chosen solution had to meet the following characteristics in particular, to be:
– accessible to the largest number of people, the general public, with high added value for carers
– attractive to a target audience of families with an elderly relative living alone at home
– able to alert carers automatically if there is a problem (e.g. falling, fainting) in their relative's accommodation
– easily integrated into the care home
– a personalised smart-home system with a photo holder

We have chosen an idea that brings together safety monitoring, social bond and family communication:
Discreet sensors are installed in the elderly person's accommodation. The carers can monitor the progression of the person's daily activity through a smartphone application. They receive an alert in the event of a problem.
Plus, 1 to 3 photographs of the family sent by post every month.

Then the development was launched.
At the end of three months, the beta version solution was available.
This beta version included:
Android, iOS and web applications allowing carers to view what their relative is doing in their home and to send them photographs which are then printed and mailed.
a specific development with technology building blocks (bricks) enabling SMS alerts to be sent to the appropriate person at the right time in the event of a problem.
the physical design of a box containing the home automation part of the service and acting as a photo frame for the elderly person.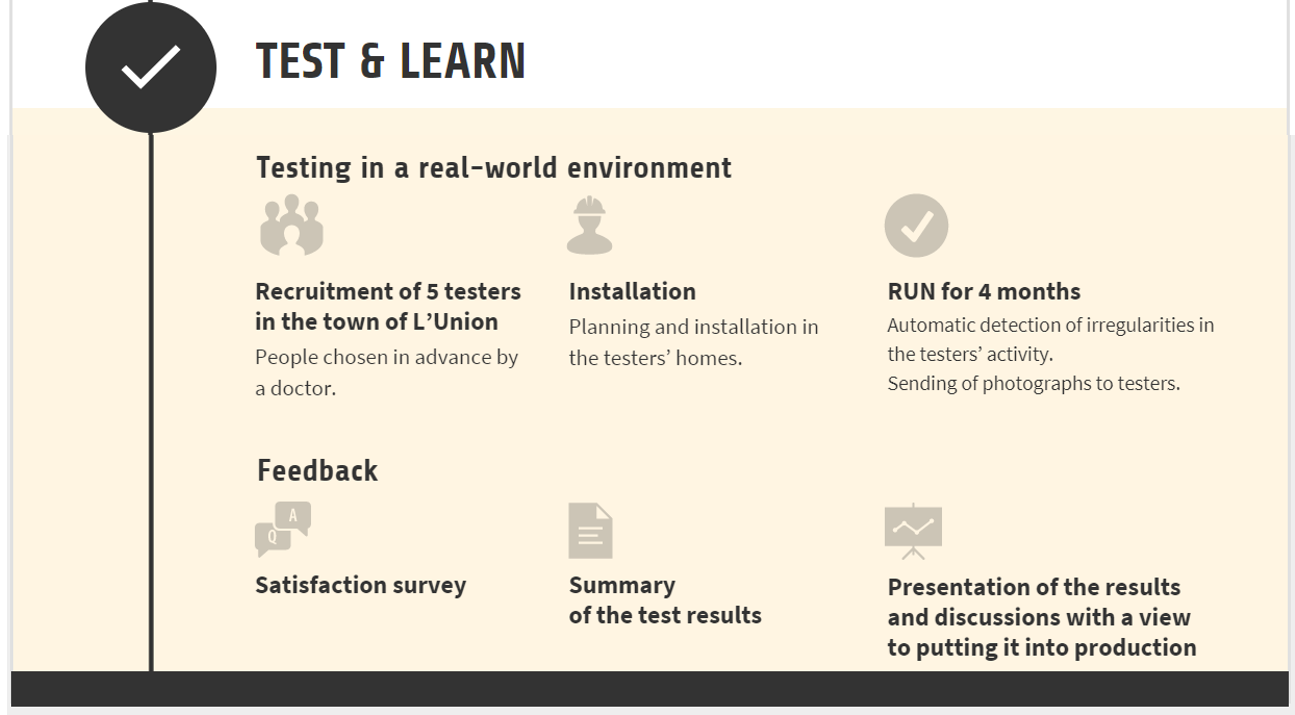 The solution was then implemented within families so that it could be tested in real conditions. For this step, families with an elderly relative living alone had to be recruited. We set up the service with elderly people and we ran it for four months.
At the end of this stage of the test, we sent out a qualitative satisfaction survey so as to have feedback on the service that was as precise as possible.
Feedback from families was very positive and the smartphone application was voted for by carers. In fact, 80% of carers used the application. They found this tool really useful and some used it daily to check that their relative's activity was normal.
Testimonials: "It's good to know if  she is at home, or if she has gone out for the day or longer...I can see how long she has spent in her room with just a quick glance"
Finally, more than half of carers were prepared to pay to continue using the service.
If you too have a IoT project and want to know more about what we can do, click here