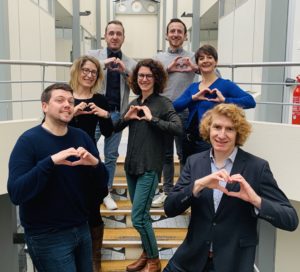 Telegrafik is committed to supporting its partners and customers in these difficult times. After noting their more specific needs in these complicated times, Telegrafik chose to put some of its solutions that could be useful to both professionals and families at the forefront, and to offer them price discounts.
A health crisis management application, totally free*
It allows the health of residents to be protected and health risks to be controlled by reinforcing the traceability of the virus within establishments that accommodate the elderly.
A photo and video sharing application, totally free*
This tool allows residents to overcome the lack of connection with their loved ones, especially in this period of lockdown, through virtual exchanges with their families and much more.
An exercise machine to keep residents in shape*
The KINE-SIM keeps residents active despite lockdown, thanks to a physical, playful and interactive activity. The KINE-SIM is also a relay for the rehabilitation of patients recovering from Covid-19.
The detection of risk situations at home, in senior residences or in nursing homes*
Otono-me solutions help to secure the elderly, reassure their loved ones and support the nursing staff in these establishments.
Telegrafik wants to make its services accessible to as many people as possible and bring real added value by supporting the elderly or vulnerable in their daily lives in order to guarantee their safety and to reassure their loved ones.
*Crisis management application, free for one year for any subscription before 30/09/2020. Photo and video sharing application, free until 30/09/2020. The Otono-me Five+ Box on offer, 10% discount on the KINE-SIM or 10% discount on Otono-me EDAO Ehpad for any order before 31/08/2020.