TELEGRAFIK has been created in September 2013. Certified "Jeune Entreprise Innovante" and in collaboration with a lot of great partners such as LAAS-CNRS, TELEGRAFIK has built a strong knowledge in data analysis coming from sensors thanks to algorithms created by TELEGRAFIK.
Carole ZISA-GARAT, CEO and Founder, Enthousiast 
Mines de Paris 2002, 10 years at Renault as a high-potential manager, in the field of Supply Chain, Manufacturing, Sales and Marketing, Communication and General Administration. Teams management, complex projects management, leadership. Then, she decided to create in 2013 her own company TELEGRAFIK, specialised in smart data analysis in the fields of telecare and e-health services.
She won in 2015 the "Prix jeune entrepreneur La Tribune BNP Paribas 2015", "Innov and Connect" category.
Previous member of the French Digital Council in 2016 and 2017.
At 
Telegrafik
, our ambition is to 
use technology to improve care
, to aid all human resources implemented on a daily basis to care for vulnerable people. The Telegrafik team designs and deploys intergenerational, useful and secure connected services to help vulnerable people, but also to help their family or professional carers.
Telegrafik's services are distributed by professionals in the senior citizens industry and in home care: trustworthy points of contact for families.
More generally, Telegrafik employees provide answers to key societal issues, such as the ageing population and the desire of people to stay at home for as long as possible, the reduction of digital and intergenerational divides, or even the lack of carers and coordination with vulnerable people.
Telegrafik has signed the "Committed to E-Health" Charter and joins more than 235 e-health manufacturers committed alongside the Ministry of Solidarity and Health.
The organisation of work at Telegrafik is based on the application of the Lean Startup methodology. The development cycles are short and the work is iterative, allowing for rapid readjustment of the strategy based on feedback from each step.
In addition, Telegrafik is committed to directly managing a community of pilot families, who can provide qualified and relevant feedback. It is according to this feedback that product development guidelines are decided on. Telegrafik's team is agile, experienced and dynamic.
This agility is used in projects that Telegrafik is working on together with partners: Telegrafik thus ensures that projects are carried out in a short time, the work being punctuated by frequent interactions.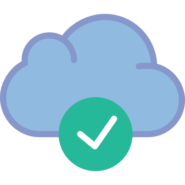 Telegrafik has a
very strict policy regarding data protection
. Customers' personal data is subject to a high standard of protection.
All data collected from the sensors installed in homes is protected, then depersonalised in the event of the termination of a subscription, within the legally stipulated deadlines.
Telegrafik is a company with a strong societal impact, and is committed to an ESG (Environmental, Social, and Governance) approach. This approach concerns the environmental impact of the company's activity, employment and social progress within the company, as well as its monitoring and consultation bodies.
Company representatives are deeply convinced that the new technologies of the Internet of Things and Big Data must bring a strong added value to our societies.
Telegrafik offers connected services for the best home care, and allows:
Elderly people to stay at home for longer,
People with neurodegenerative diseases (including Alzheimer's) to benefit from telecare devices which they have not had access to until now,
People with disabilities to live independently more peacefully,
Families to provide themselves with affordable solutions, accessible to as many people as possible, that relieve them as carers,
Providers of social housing to detect people living in overheated housing during heat waves or people in a state of fuel poverty, in order to offer solutions,
And patient monitoring systems to be implemented, prefiguring the e-health of tomorrow, focused on the prevention of weakening, and on "care" rather than the "cure".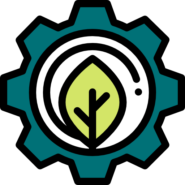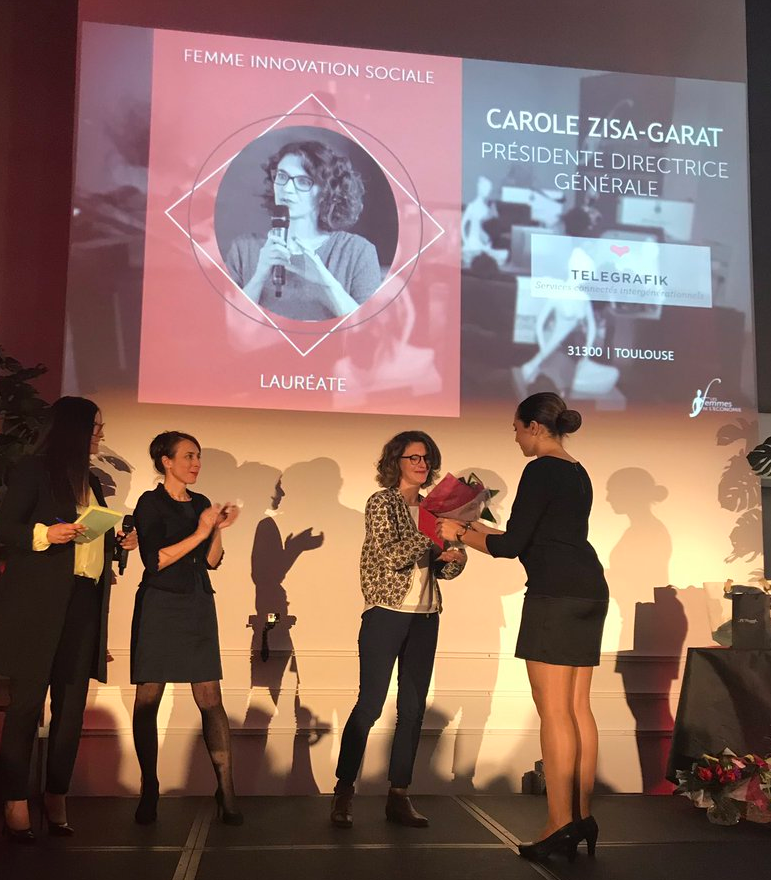 April 2019 Carole Zisa-Garat won the Social Innovation Prize at the 2019 "Women in the Economy" Awards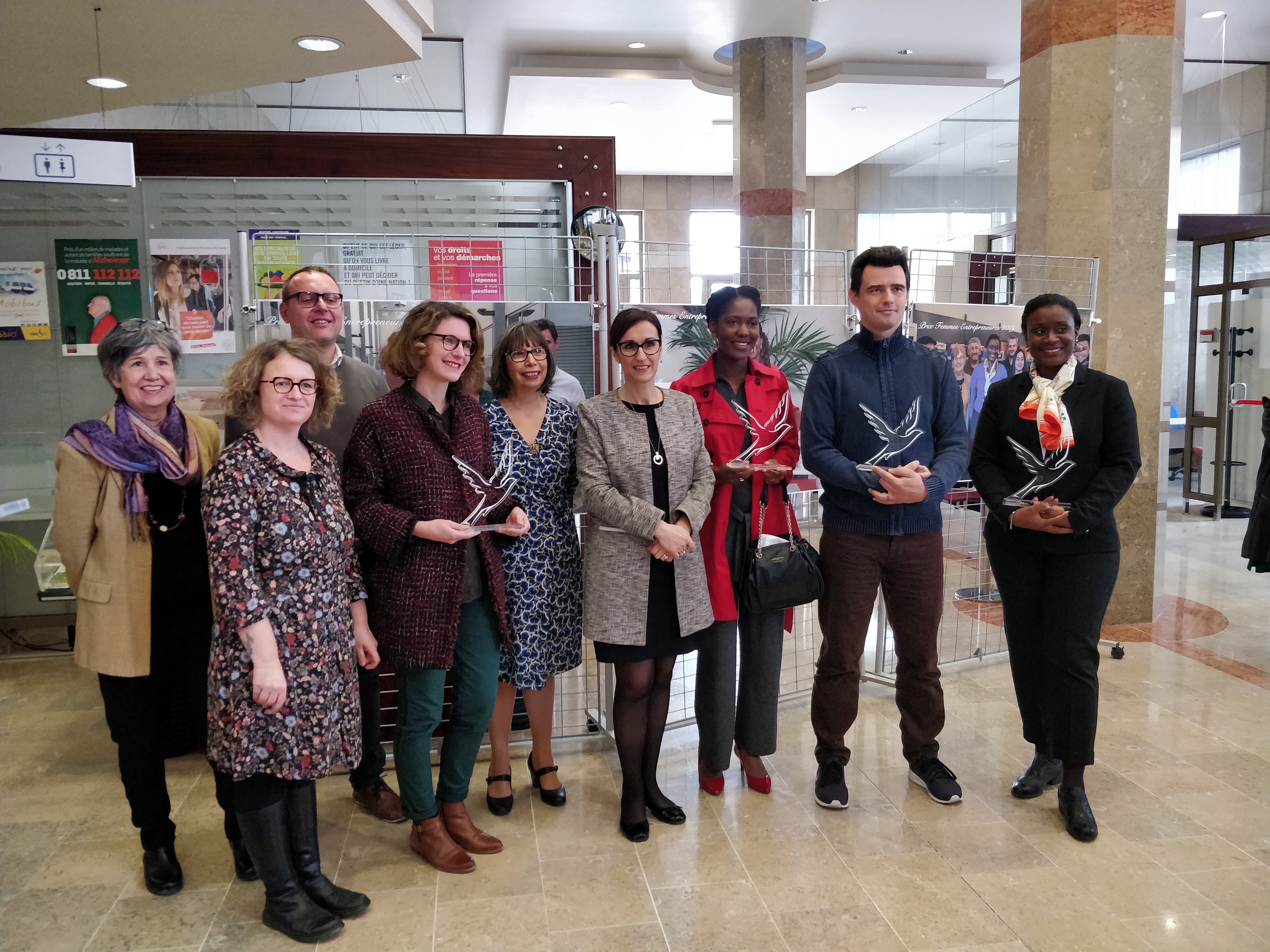 March 2019 Carole Zisa-Garat received the 2019 Woman Entrepreneur of the Year Award from the Mayor of Colomiers
May 2018 Otono-me service wins Haute-Garonne Departmental Council Award during the Septuors Trophies