There are more and more family carers in France who struggle to balance their personal and professional lives. In order to support them on a daily basis, it has become essential to provide tools enabling them to watch over their loved ones at a distance. The Otono-me by Telegrafik app responds to their daily concerns.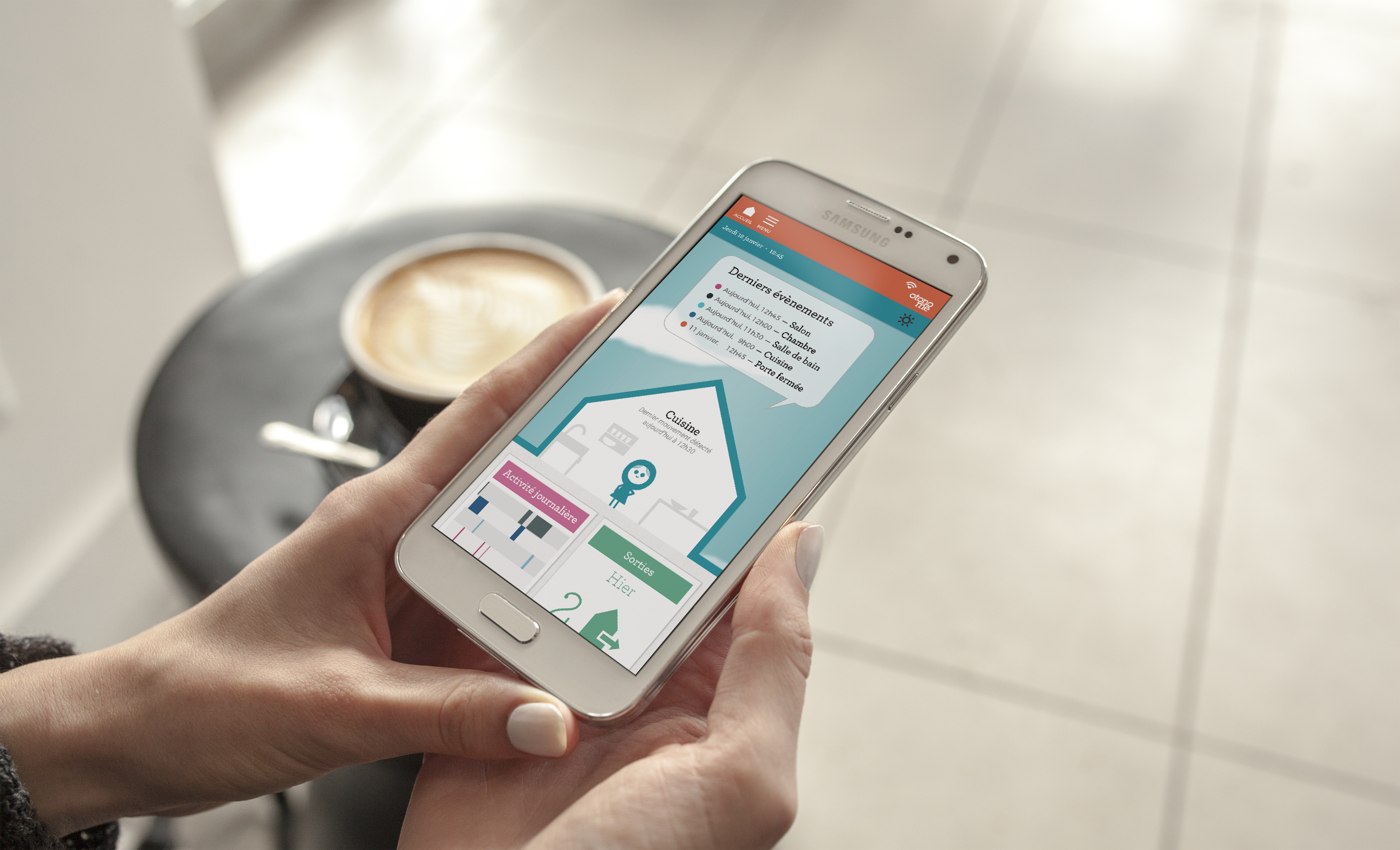 Supporting carers with personalised tools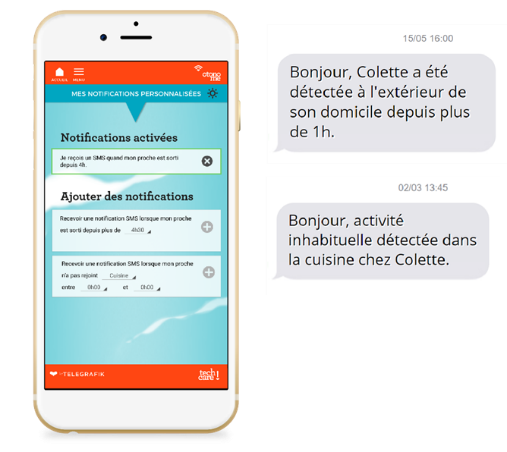 There are 4 million people in France helping at least one friend or family member over the age of 60[1]. Supporting a vulnerable loved one comes with a high risk of exhaustion, both physically and mentally.
That is why, in addition to its vigilant care service Otono-me, Telegrafik offers a secure and personalised space for each carer free of charge: the Otono-me app (available on the web or a smartphone). It helps to better manage and apprehend various stressful situations in everyday life, whether the user lives near or far from their loved one.
If they wish, they can customise their notifications to follow indicators that seem relevant to them. For example: "I would like to receive a text message if my mum has been away from home for more than 2 hours."
Vigilant care every day, and week after week
The Otono-me app is the tool that allows carers to exercise vigilant care and to feel reassured in real time, but also over time.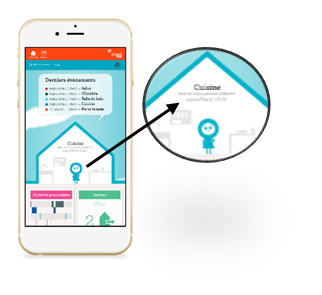 A carer who tries to phone an elderly loved one with no answer can quickly worry and imagine the worst, especially if he/she lives far away. Thanks to Otono-me, the carer knows that his/her loved one has been out of the house for an hour, and there is no need to worry. The carer is then notified when the elderly person returns home, and can call back.
2. The Otono-me app also allows carers to have a comprehensive picture of their loved one's activity during the day, and gives them useful information, such as: "Did my mum get up alright this morning?" or "Did my dad go for his usual walk?"
3. Ultimately, they have access to graphs monitoring activity over time (weekly, monthly, yearly), so that increases or decreases in the elderly person's activity can be detected. This feature allows them to detect any potential weakening and therefore to take appropriate actions to reverse the trend, such as setting up meal trays or increasing home care hours.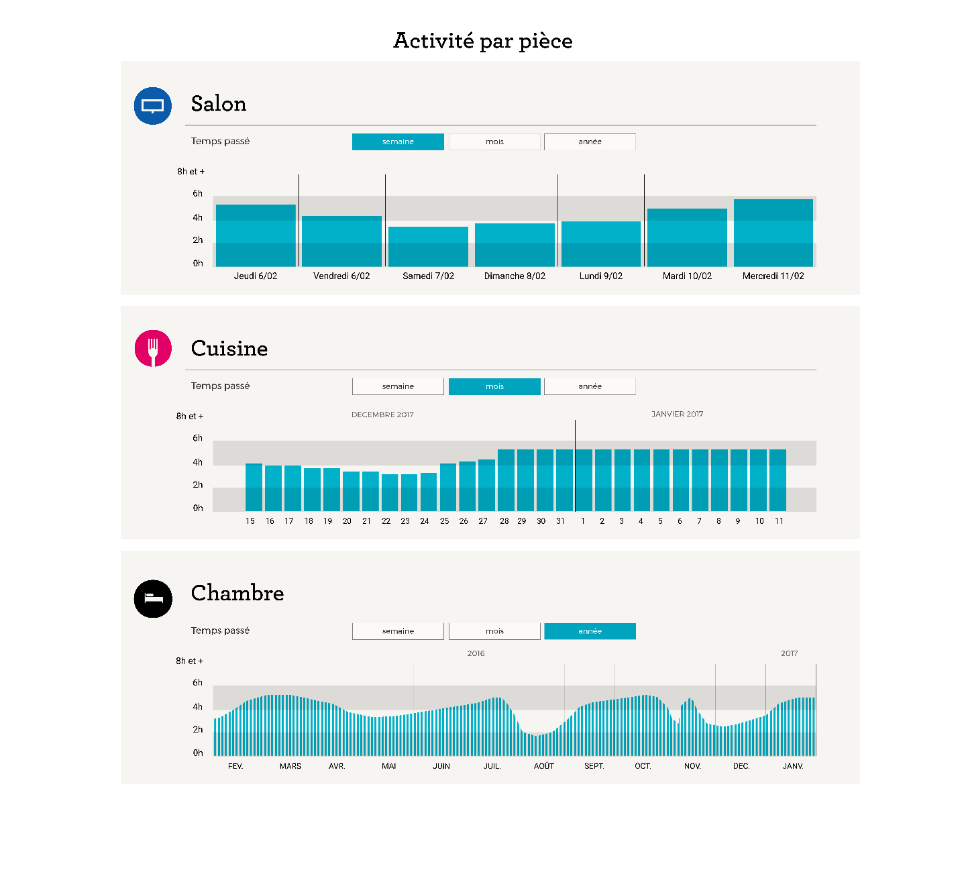 The Otono-me app is therefore a comprehensive tool that responds to the current problems facing carers. Click here to see the app's demo mode. If you would like to find out more, please do not hesitate to contact us on +33 1 86 95 80 52.
[1] Source: European Charter for Family Carers