The main problems faced by caregivers in EHPAD
EHPAD (a residence for dependent elderly persons) is a health care facility which provides accommodation, in individual and shared rooms, for elderly persons over the age of 60 who have lost their independence and who can no longer stay at home alone. In addition to providing them with assistance in their daily lives (getting out of bed, going to bed, going to the toilet, eating, etc.) and individual medical care, this type of establishment offers services such as catering, laundry and even entertainment.
The main risks faced by fragile patients brought up by EHPAD professionals are the following:
– falls,
– elderly people running away or leaving without the care giving team's knowledge, linked to excessively wandering,
– elderly people being violent towards themselves or towards another individual.[1]
During the day, a large number of people are available to take care of patients. However, during the night, only one or two people are responsible for keeping an eye on these patients.
Otono-me EHPAD solution
In order to respond to the problems faced by the caregivers in EHPAD, Telegrafik is offering the Otono-me EHPAD service which gives them the tools necessary to monitor the activity of all patients in their rooms.
The caregivers can also access a dedicated interface allowing them to clearly and precisely see if the patient is in their bed or not, and if not, how long they have been out of their bed.
In the event of any abnormal activity detected in the bedroom, alerts are automatically sent to the caregivers so that they can take action as quickly as possible.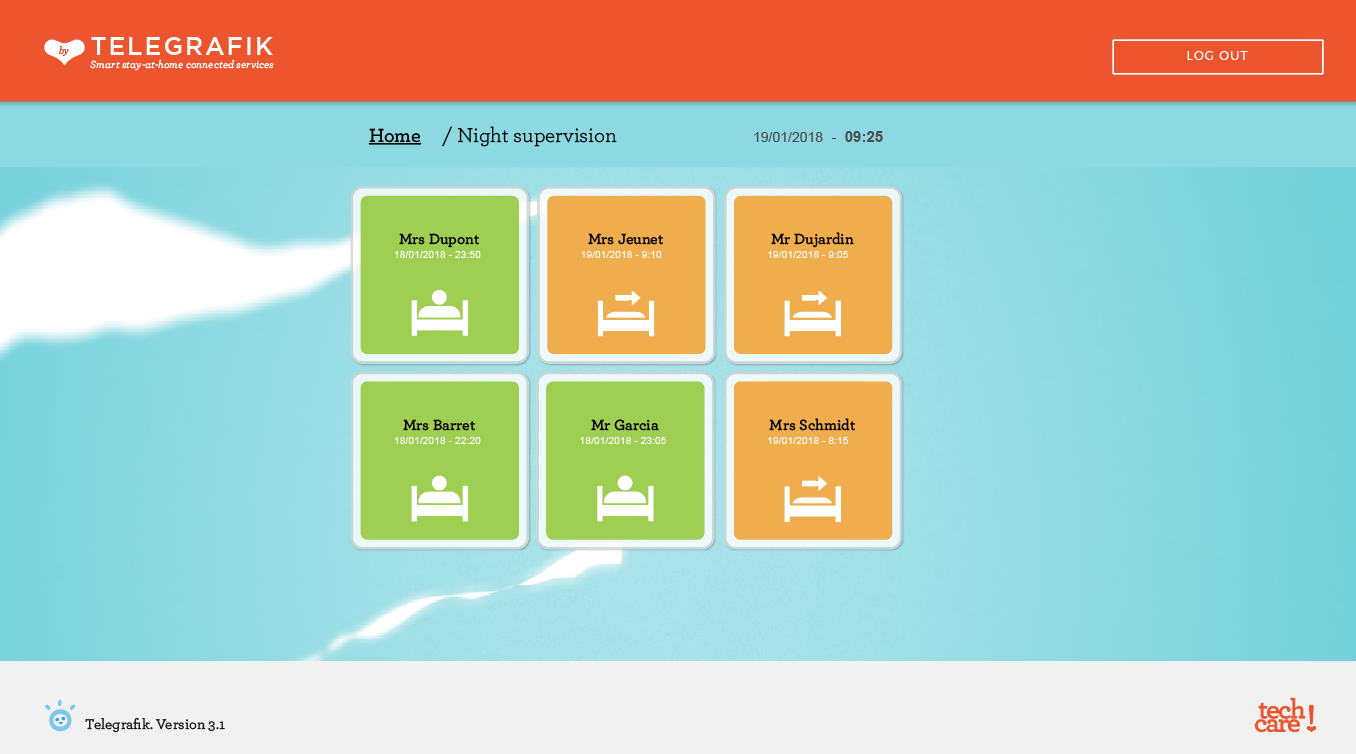 The night-time monitoring screen allows the EHPAD caregivers
to assess the situation of all their residents at a quick glance.
Would you like to know more? Get in touch with us by email: contact@telegrafik.eu
[1] Source: 2015 Report produced by the Monitoring Centre on ethical problems of dependent elderly persons