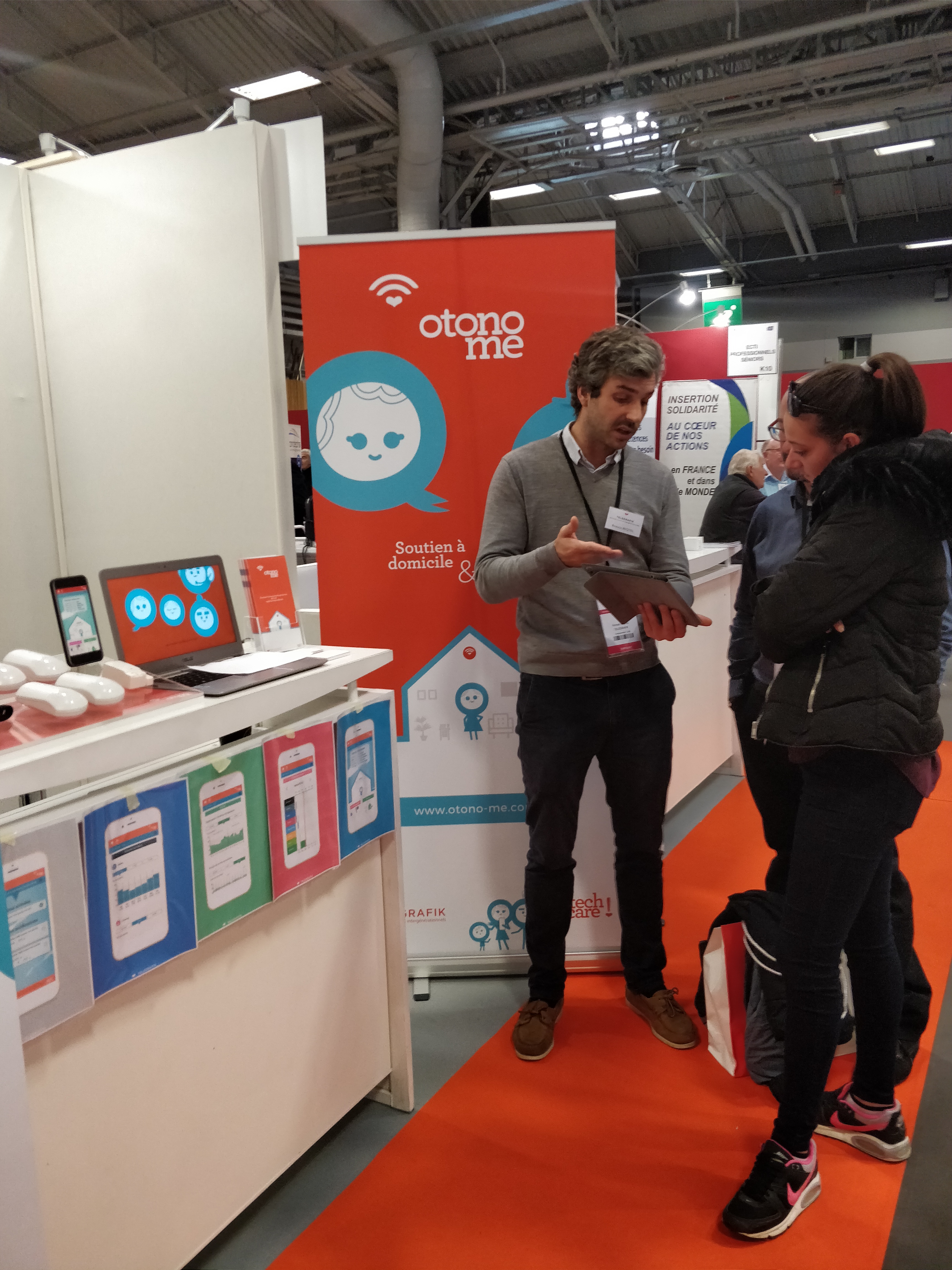 For the fourth year in a row, Telegrafik attended the Silver Economy Expo, the must-visit Silver Economy trade show in Paris. The team came out in force, with 4 team members at the show to run the booth and make appointments with our distributors.
We met with the industry's key players wishing to offer our innovative Otono-me solution, such as companies providing services to individuals as well as retirement homes.
See you at the next event in 2018!