The Nursing Home at home is a device allowing dependent elderly people to benefit from the technology available in Nursing Homes in the comfort of their own. The aim: allow people to continue to grow old in the comfort of their own home in complete safety, preventing potentially dangerous situations.
In fact, the desire for care at home is shared by seniors and their carers, but also by the State, as shown by the French Act on adapting society to an ageing population (ASV), from the 28 December 2015, which places an emphasis on care at home for the elderly.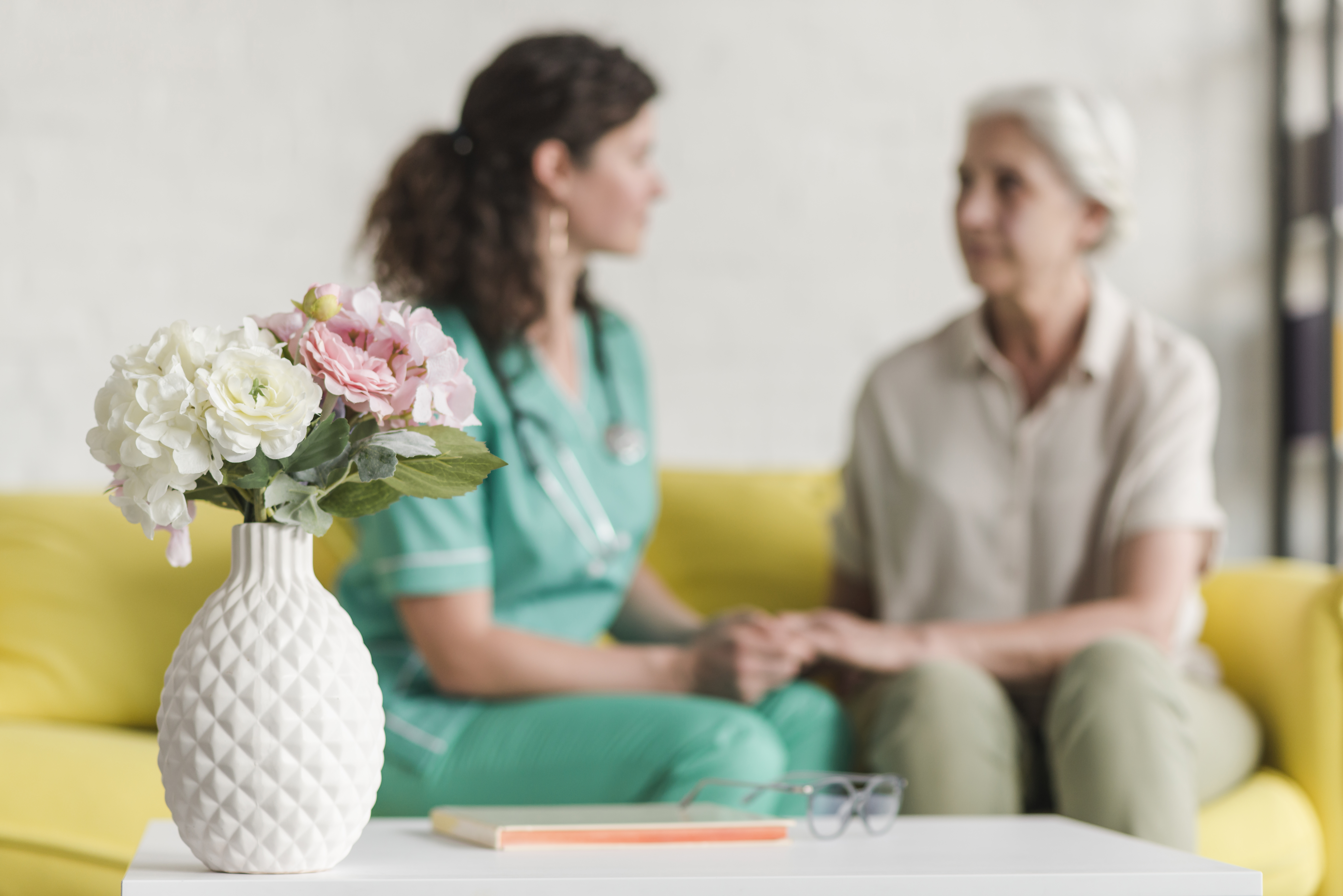 So, what are the components of the Nursing Home at home initiative?
Availability of services to ease people's daily lives, introducing home meal deliveries, for instance.
Use of services for individuals, care assistants and domestic help: for example, help getting up and in the bathroom are often indispensable.
Benefits of care provided by nurses and being monitored by a coordinating doctor.
Promotion of safety with a telecare system. This solution could be adapted based on the needs of the person and could be a personal emergency alarm, or a more complete telecare option, such as Otono-me with movement and light sensors.
Aiding coordination between all parties involved and the family using tools such as a liaison notebook to follow the progression of the person's daily wellbeing: did they get up okay this morning? Did they go to the bathroom? Did they have a disturbed night's sleep?
Putting in place a centralised follow up of the patient/resident in the care software.
In short, until the moment the individual's health no longer allows them to stay at home, the Nursing Home at home will gently guide the individual and their relatives through the transition, allowing them time to adjust.